Dr. Öğretim Üyesi ve görsel sanatçı Özlem Şimşek, 8 Kasım 2022'de Özyeğin Üniversitesi Sürdürülebilirlik Platformu'nun düzenlediği "Edebiyatta ve Sanatta Cinsiyet Temsilleri" isimli panele Edebiyat Eleştimeni Doç. Dr. Çimen Günay-Erkol ile birlikte katıldı. Şimşek panelde, edebiyatta ve sanatta kimlik, toplumsal cinsiyet ve modernlik temsilleri üzerine ürettiği fotoğraf ve video çalışmaları hakkında bilgi verdi. Panelin kaydına aşağıdaki linkten ulaşabiirsiniz.

2019, November, Tate Modern, Fast Forward How Do Women Work Conference.
I presented my paper "Theatre of Self and Women's Photographs From Turkey" along with my work "Atlas of Idealized Women"

Şimşek, talks about her works.
"İzler Suretler"/ TRT 2
Director: Seyfettin Tokmak

2018 November "Posing in a Military Uniform as a Practice of Cross-dressing: 1930 1940s.", Dicle Koğacıoğlu Article Symposium, Sabancı Univestity Minerva Palas, İstanbul.
https://sugender.sabanciuniv.edu/tr
2018  "Photobooks From Turkey" Küratör: Volkan Kızıltunç, Selanik Fotoğraf Bienali, Selanik, Yunanistan.

"Rethinking the Ottoman Muslim Woman's Identity Through Photo Collections: 1890-1915"
"Rise of Camera Culture and Identity Games",  "Researchers at SALT"
7 June 2018 
Presentation.
SALT Araştırma'daki arşiv ve yayın koleksiyonları ile mekânsal olanakların hazırlık ve üretimine destek olduğu içerikler bir dizi sunumla kamuya açılıyor. 24 Mayıs'ta başlayan program kapsamında, davetli araştırmacılar çalışmalarını ayrıntılandırarak katılımcılarla karşılıklı değerlendirmeler yapıyor. Bu sayede, hem kullanıcılar arası görüş alışverişine hem de kurumun kullanıcılarıyla birlikte öğrenmesine imkân tanıyan bir ortam sağlanması amaçlanıyor.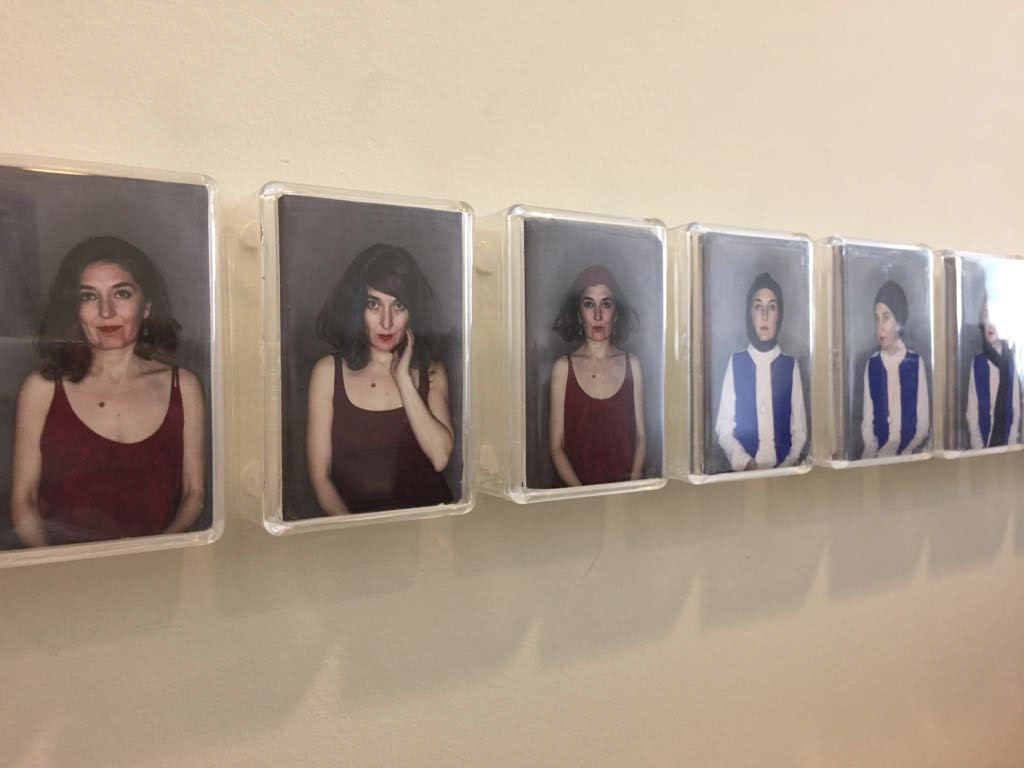 9th
Tinyofficeart
with my work, "Atlas of Idealized Women", a project which is exploring Turkish female stereotypes, now in the office.
#TinyOfficeArt
is a project which will show women artists from Turkey, highlighting one work of an artist which will be installed in Suzi Ersahin's office, the Swedish Councellor of Affairs at the Consulate General of Sweden, every 3rd week.
Istanbul Art News, January 2018, Piyasa. p. 21  First pitcure of Neriman Hanım printed in the press

"atlas of idealized wome"n in 140 journos

artist özlem şimşek's "atlas of idealized women" work presents a perspective on female stereotypes and possible transitivity between social classes, statuses and identities in turkey.